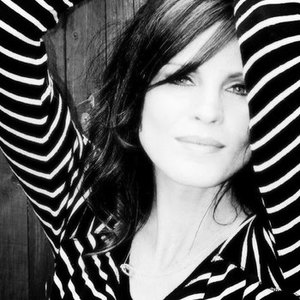 BIOGRAPHIE
Dès l'enfance, Kardif montre un intérêt marqué pour les arts. Lors de ses études primaires et secondaires, elle remporte plusieurs concours de dessin. Après des études collégiales en design d'intérieur, elle travaille comme spécialiste en présentation visuelle pendant quatre ans pour ensuite réorienter sa carrière en massothérapie.Sa créativité débordante l'amène, quelques années plus tard, à découvrir un nouveau mode d'expression: la peinture. Très vite, elle y consacre tous ses temps libres. Ayant choisi d'écouter sa voie intérieure, c'est en 2009, qu'elle entreprend de se consacrer entièrement à sa nouvelle passion. Après avoir participé à de nombreux événements, expositions et symposiums, elle remporte en 2010 le Premier prix du jury en arts visuels au Salon des arts de Victoriaville; ce fut le coup d'envoi de sa carrière professionnelle. Depuis 2011, elle est représentée en Galerie d'Art, elle s'implique socialement et fait partie de nombreux événements d'envergure. Elle remporte régulièrement des honneurs et plusieurs de ses toiles ont trouvées preneurs à l'étranger, notamment en Allemagne, en Angleterre, en Espagne, en Australie, aux États-Unis et au Canada.
BIOGRAPHY
It is with great pleasure that I share my universe with you.
I'm a Canadian artist and I paint because my spirit and happiness thrives on it ! I discovered my attraction for the arts at very early age, but my real adventure began in the winter 2007. Painting is not just a business for me, I am just fulfilling my need to paint and express myself. I truly hope more and more people can enjoy my paintings. My painting is a blend of figurative and abstract art and I compose without boundaries; embracing the unexpected and the accidental. This improvised approach allows me to explore beyond reality within imaginary universes of my own. I surrender to the feeling; the movement; the intuition and inspiration flows from the colours emerging on the canvas. Guided by a energetic movement and an undefinable dynamic, I automatically and intuitively integrate text into my art creating abstract images that appeal to the subconscious mind of the viewer. Passion, Desire, Joy, Sorrow... My paintings are a reflection of myself, filled with musical rythyms and mystery complimented by tenderness. Each work takes you on a journey... enjoy the ride! My works is displayed in many private fine Art collections throughout Canada, United States and Internationally.